Plan Period
Welcome to House Sonnmatt!
The place for a relaxing break
House Sonnmatt is situated in a quite, central part
of the village, in the Untere Matten area. Cable cars,
bus-stop, supermarket and many restaurants are
to be found close by.
The apartment offers a beautiful view of the Matterhorn.
Plenty of room for a cosy stay in 117m2.
We would be pleased to welcome you with us.
Family Carolina und Adrian Mäusli
Apartment
Guest room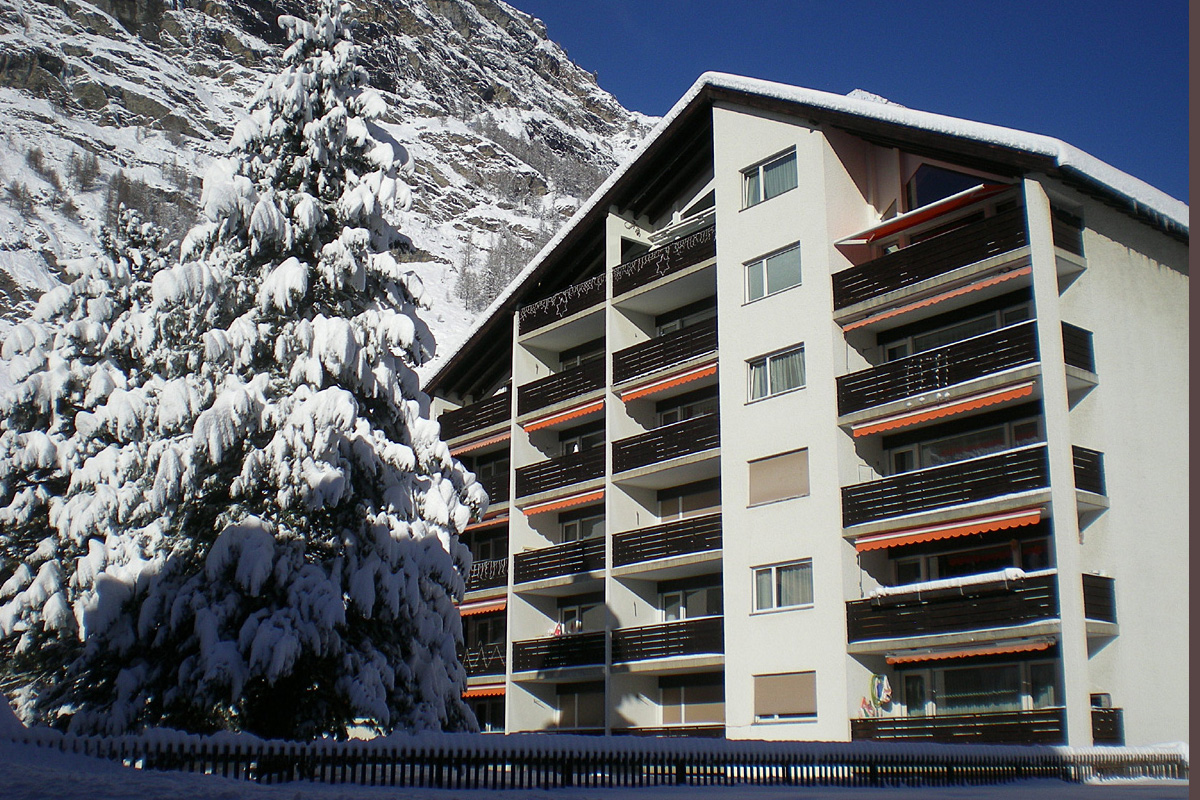 House Sonnmatt